Looking to buy an e-reader? With so many great options on the market and now with them being at reasonable price points, it is hard to imagine being able to find a reason to at least not consider it. But here are some things to think about before making the plunge:
1). Basic Issues
Not all e-readers are the same. Almost any feature you want can be found on specific e-readers, so make sure you shop around and determine which features you are willing to pay for and which ones you don't need. Consider things like battery life, how easy the text is on your eyes, features like note taking, etc.
2). Comparing With Regular Book
Despite how many of these e-readers people see every day, there will still be those who will ask you almost daily about it. Questions like "how does it compare to a regular book" will be in daily rotation, so I'd prepare a token answer.
3). Warranty and Durability
Consider durability as well. Throwing a book into a bag has little risk of damage; however making sure your e-reader, especially the screen, is relatively protected is important. Most warranties don't cover damage to the screen due to dropping or having it smashed in a backpack.
4). Price Matters
You will end up spending a lot more on books. A $9.99 electronic copy of a book is a lot more appealing than a $24.99 hard copy one. I quickly filled up my e-reader with all the great deals I could find, wanting to capitalize on the special prices. I have still not read over half of those books to date (although my intentions are definitely still to do so!).
5). E-Reader vs. Hard Copies
With that in mind, the odds are you will end up reading quite a bit more. Over 53% of people who purchased e-readers have said their reading has increased over the past six months since switching from hard copies.  A close friend says he feels that since he paid an upfront cost for the e-reader, he felt that to get his money's worth he should utilize his new toy.
Staples has created this fun virtual e-reader that tests your speed and compares it to the battery life of the major brands. I suggest playing around with the options in the top right corner before you begin to ensure the most accurate results: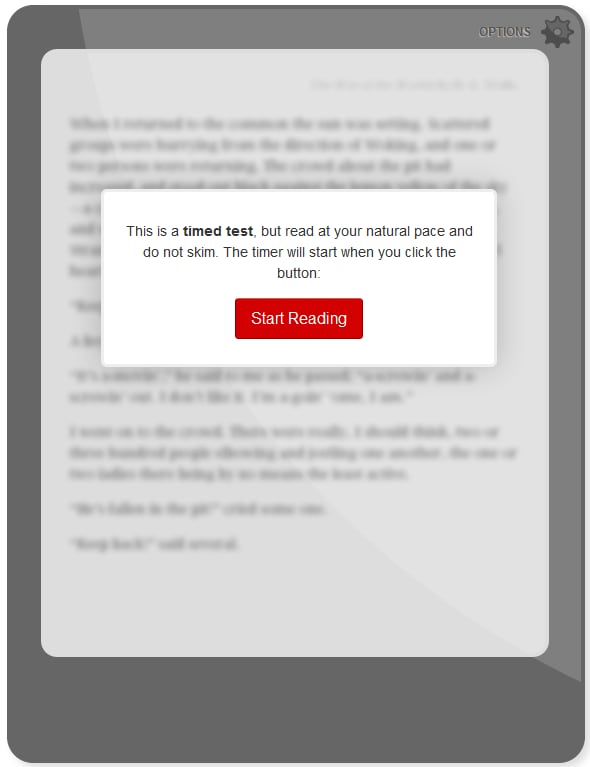 Source: Staples eReader Department
If You Wish To Write Articles For Whitec0de Magazine, then Click Here.